Powering the future of connectivity
Device certification based on globally recognized standards, simplified and accessible for IoT manufacturers of all shapes and sizes.
IoT devices connected to cellular networks are key to extending our connected future.
CTIA Certification™ has been certifying thousands of wireless devices in the cellular wireless ecosystem for more than 30 years. The IoT Network Certified™ certification program is specifically crafted to support the needs of the IoT community.
Why Does Certification Matter?
Trust. The IoT Network Certified certification program was developed by industry experts to verify that devices follow the cellular-industry-developed requirements for global network connectivity. This provides assurances to both device manufacturers and network operators of a product's readiness to connect to cellular networks.
CTIA's IoT Network Certified program is important for Ubicquia's UbiCell Streetlight Management System customers.

It provides a level of assurance in the product's quality, while also confirming its interoperability and scalability. This gives our customers confidence that their UbiCells will integrate well with existing systems and adapt to future needs.
Heather Ritchie – Ubicquia
At AT&T, we take pride in the high quality of service we provide to our customers. The IoT Network Certified program ensures devices comply with the global standards upon which our network is built.

Getting AT&T Network Ready (see www.att.com/iotdevices) means first getting IoT Network Certified. It's the industry baseline certification we rely on to help us keep our processes simple and cost-effective. Utilizing industry-recognized IoT certification ensures we do not need to repeat common testing for each device a partner may choose to connect to our network. We can trust that the verification has been done and has been done well.
Steve Hardin – AT&T
MultiTech is committed to the quality, reliability, and interoperability of our cellular communications products. To that end, PTCRB certification is an essential step in bringing new products to market, and a key reason our customers choose our certified devices to support their IoT applications.

The newly launched IoT Network Certified program, which was born out of the PTCRB device certification program, specifically helps us streamline industry certification for IoT devices providing us a simple and cost-effective manner to achieve approval, regardless of device type.
Daniel Quant – MultiTech
Safety and Security are nowadays the most important factors within our connected and digitalized world. DEKRA follows the vision to make the world safer by providing expertise to IoT product manufacturers and related service providers around the world.

The IoT Network Certified program provides an important piece in the puzzle of achieving transparent trust between all stakeholders and the final end-users. We are happy to be part of this journey.
Thomas Jäger – DEKRA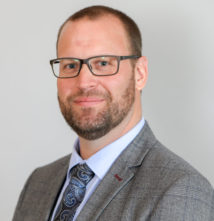 Sporton International has provided accredited testing services to the PTCRB certification community for more than 16 years and we are proud of the role our expert teams take to navigate manufacturers towards their goal of attaining device certification. 

The new IoT Network Certified program enables our customers' IoT devices to be deployed with confidence across mobile wireless networks throughout the world.
Graham Harvey – Sporton International
Certification Success Stories
Cellular-enabled IoT devices have proven to be game-changers with the potential to increase business efficiencies and consumer satisfaction. Below are a few examples that illuminate the creative ways that this innovative technology is being used.
Cities are increasingly focused on efficiently managing their resources and reducing their carbon footprint. Lighting controls have the potential to achieve an additional ~20% in energy savings.

Read Case Study
Have Questions?
Would you like to learn more about the IoT Network Certified program? Contact us for additional information on the program and how your organization can participate.